Contact Us
Shenzhen Huawanda Electronic Co., Ltd.
Tel:+86-755-29810006
Tel:+86-13823600030
Email:info@huawd.com
Address:6F, Building C, Huafeng International Robot Industrial Park, Hangcheng Avenue, Xixiang Street, Bao'an District, Shenzhen, China
http://www.usbstick.cn
http://huawd.en.alibaba.com
"Voice of Brush Pen and Ink" Activities to Assist the Impoverished Students-5.12"Voice of Brush Pen and Ink" Activities to Assist the Impoverished Students-5.12
Source:Huawanda
Visit:

-
Release time:2018-05-24 10:43
Love is a source of every one's emotion. Love is a foundation for establishing profound friendship. Love is cornerstone for improving relationship between us. With love, one's emotional world can be vivid. With love, a team can warm and influence every one.
"Merciless earthquake, the world is love!" For the tenth anniversary of "12th May WenChuan earthquake" on 12th May 2018, LianSheng poetry society and GuZhiJinYan launched a joint public benefit action plan to assist the impoverished students that calls for "Voice of Brush Pen and Ink" which ends successfully. Let's review wonderful moment of this public benefit activities.
1. Defying Hot Weather
Shenzhen in May with blazing sun.
On 12th May, at 7.00 o'clock in the morning , the sun rises in the east, hot air appears everywhere. At the door of Shenzhen Huawanda Electronic Co., Ltd. (HWD), staff volunteers were all busy in arranging and moving love supplies for students without having time for breakfast, and clothes were all wet by sweat, hurrying to load the car in order to get ready to go at 7:00 a.m.
Today they will go to center school at Gongzhuang town of Boluo county, where is about 200 km from Shenzhen, for participating activities to Assist the Impoverished Students. Twenty thousands yuan worth of milk and stationery etc. aid supplies are delivered to 50 students.
11 staffs of Shenzhen Huawanda Electronic Co., Ltd. with their kids set of by cars at 7:20 a.m., and arrived center school of Gongzhuang town at 10:00a.m.
2. "Carry forward the traditional culture , LOVE starts from writing by pen"
At 10:00 a.m, after the welcome ceremony from teachers and students and they took donation, both sponsors of this activities and the school leader expressed the meaningful of this activity to the students and called on them for a "calligraphy competition". While some quite accomplished experts of calligraphy were invited to comment the students' calligraphy. By this activity, a stage for the students to show their talent is built, their knowledge of correctly and beautifully calligraphy is improved, positive habits for learning is developed, interest for writing is aroused, strong writing atmosphere is built, lofty sentiment of students is arisen, and campus cultural life is enriched. Many good art works appears in the competition, all performance are well, calligraphic art which is traditional culture shall be put forward, so as to enhance students' love of the motherland culture's treasure.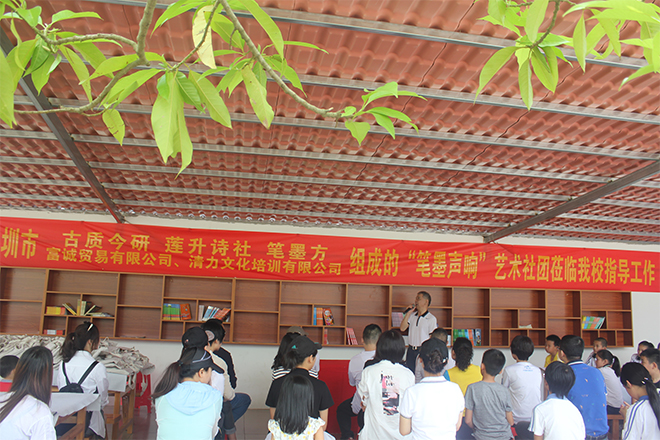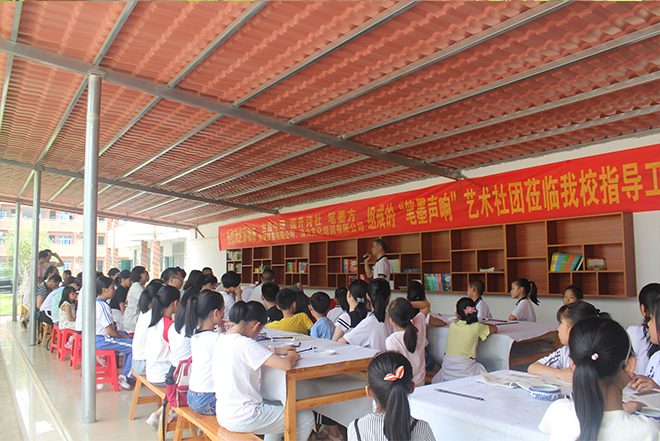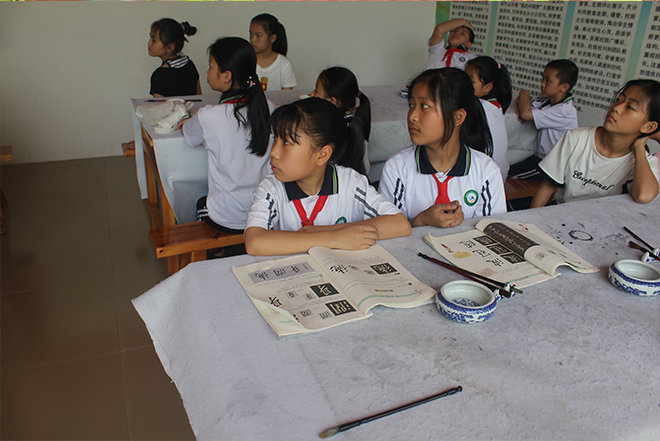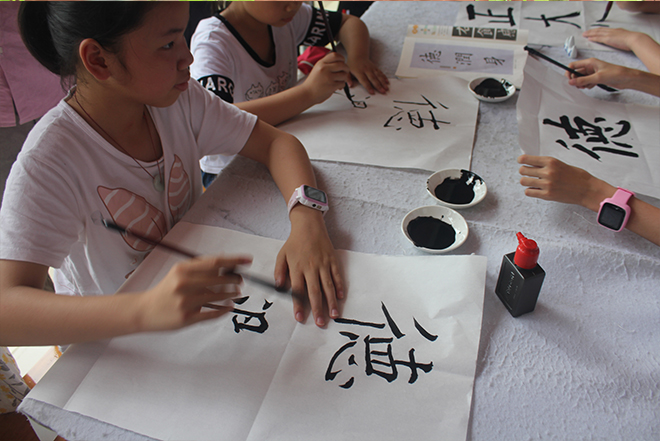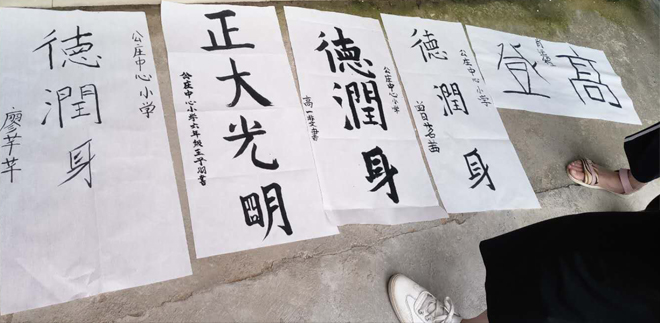 3. Conclusion
Nowadays, our society is witnessing more and more people acting as "Fool" Lei Feng. They make all-out efforts to help young and old, or assist the people without relatives or can't support themselves, for public benefit and charity. Regardless of size, public benefit project needs persistence. To have love, is the first condition of being a public benefit volunteer. Persistence is the important forces for carrying out public benefit event. During an understandably inauspicious start, public-spirited person have to insist. When a cash flow gap occurs, public-spirited person have to insist. When facing helplessness condition, public-spirited person also have to insist.